About Us
The Story Behind ManxDining.im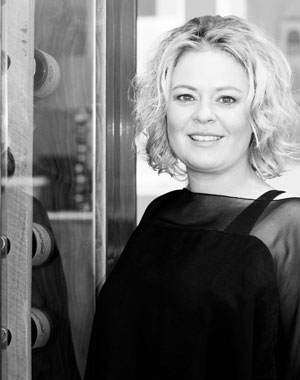 "I'm passionate about great food and service. I hope you will enjoy ManxDining.im and have many superb dinner experiences through our website and community." Sara, founder ManxDining.im
Sara Stine Bauerlund founded ManxDining.im in 2011. Originally from Denmark, she relocated to the Isle of Man after falling in love with the island. Following many happy visits, Sara chose the Isle of Man to launch a new dynamic service to revolutionise how we dine. Sara is a trend spotter. International expertise and experience in PR, including hospitality industry promotion and brand communication, helped her spot a gap and a problem to be solved.
"I used to live in Copenhagen and London, where I often booked tables at restaurants and ordered takeaway meals through different websites. There was no website that offered all services so I decided to launch my own website with all the functionality people need in one place. At the same time I wanted to get involved in Isle of Man business life and support local businesses. The idea for ManxDining.im was conceived, to meet the needs of the discerning diner and make it easier for restaurants and foodies to connect."

We value feedback and the opportunity to build new relationships, so please don't hesitate to contact us.
At ManxDining.im you can:
Order takeaways for pick up or delivery
Book tables at restaurants
Obtain/spend gift vouchers
Review restaurants/takeaways
Utilise a corporate account (for companies)
Our Pledge
At ManxDining.im we have an appetite to serve you better.
We will work hard to provide the best personal service to customers, restaurateurs and partners.
We care about the local community and the environment. Our website is powered by green renewable energy through energy certificates.
We're committed to the Isle of Man and supporting local food and restaurant businesses through raising their visibility and building relationships in a meaningful way with their potential customers.
ManxDining.im has been created with valuable support from The McKenzie Trust and we would like to express gratitude to Captain & Mrs McKenzie and the Trustees. Furthermore I would like to thank the Isle of Man Business Incubator and Small Business Start Up Scheme for their helpful support.
Dy der y bee taitnys diu - May the food give you delight!
Sara Stine Bauerlund
ManxDining.im Ltd