Special Offers & News
Mid Week Set Dinner £13.95
+
-
A special 3 course dinner menu at the great price of £13.95 available Tuesday, Wednesday, Thursday nights.
Ready to Place an Order
Isola
Douglas, 7 John Street
Cuisine Style:
Mediterranean, Italian, Pizza
Price:
Under £15.00
Opening Times:
Tue
18:00–22:00
Wed
18:00–22:00
Thu
18:00–22:00
Fri
12:00–14:00, 18:00–22:00
Sat
18:00–22:00
Please Allow:
35 min.
User ratings: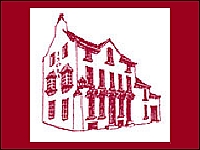 more...
Isola - Historic Setting with a Modern Flavour
Scott's bistro, one of the most historic buildings in Douglas, has been home to many different owners but its latest incumbent, restaurateur Peter Ingrassia, has truly brought it into the modern world with his excellent Isola restaurant. Peter says: 'the key to mixing old and new is creating an atmosphere that makes everyone feel comfortable. Whether you are entertaining clients for lunch or just popping out for a quick bite, we have the menu and the interior setting to accommodate all types of diner.' Don't be fooled by the Italian name, Isola offers an all-around dining experience using local produce, especially finest Manx meat, and even their pizza bases are made with locally milled Laxey flour.
The interior layout of Isola makes the best possible use of its unique heritage by providing different table layouts and settings depending on diners' requirements. The atmospheric basement area provides an intimate setting, ideal for those wanting a quiet meal, whilst the bustling ground floor, with its pizza oven and counter area has the feel of a bistro or wine bar. Flexibility is the name of the game at Isola and the upper floor dining area is perhaps the most suited to business lunches and dinners, in that it lends itself to private conversations with clients. In Isola, Peter has undoubtedly created a restaurant to accommodate many types of diner without losing that essential link to a bit of dining history.
show less